I attended the Igor Larionov DVD signing at the Best Buy in Novi (the one I actually always go to) on Sunday. Anyways, I got there about 50 minutes early and was between the 5th and 10th person there. I enjoyed the wait very much as I got to talk to 4 wonderful Wings fans about all of their previous Wings encounters the entire time. When 2pm came around, the line started moving.
To get an autograph, you had to purchase a copy of his DVD for $25. With that $25, you got the DVD, autograph on DVD, autograph(s) on any other Wings items you brought (stupid me brought nothing else), and a photo taken of you and Larionov. A Best Buy employee took the photo with his own digital camera and they printed it out for you right there. For once, I actually like how I look in the photo – amazing!
Anyways, I don't have a scanner at home so once I get one from my parents' office, I will scan in the autographed DVD cover and photo. I'm also going to Westland Mall on Tuesday to pick up my 5 Swedish Olympian Wings photo and autograph. All of those items will be scanned in for your viewing pleasure, but probably not until this weekend since I have 3 exams and a paper starting today through Thursday.
Until then, these photos below will have to do. Unfortunately, I didn't realize they were this fuzzy (they looked perfectly fine on that little digital screen – otherwise I would've taken more).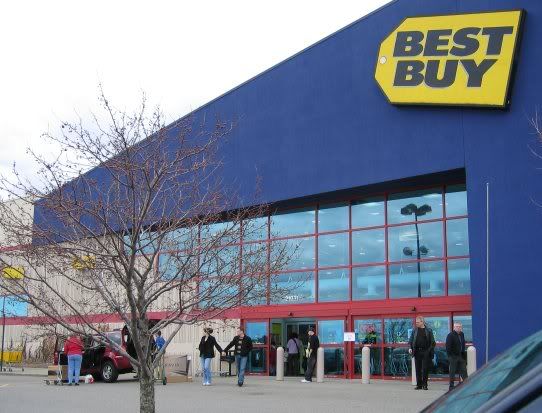 The Best Buy in Novi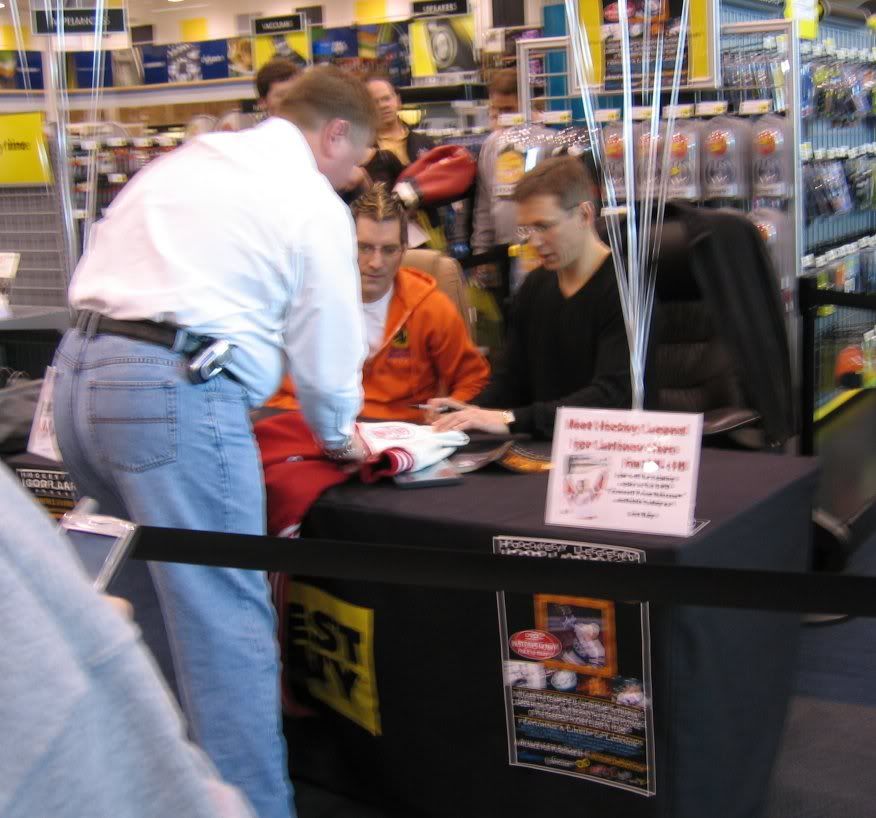 Larionov signing a guy's coat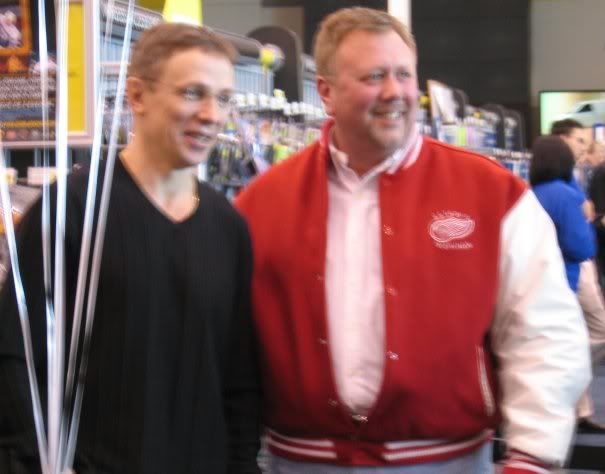 Larionov posing for a photo with the same guy